Rumored to be one of the most liberal cities in the U.S., this particular city has always been on my bucket list. So when I found out the weekend I was headed there also happened to be pride weekend, I immediately text my good friend Diana to see if she would join. Thirty minutes later, our tickets were booked.
I got in a tad earlier than Diana did, but I needed to do some shopping as I did not pack much. Quick side note: Alaskan Airlines sent an email out asking people to volunteer to take a later flight. In exchange, they would give a $500 voucher to be used for a later date. I immediately volunteered, and while they ultimately did not need my seat, they gave me a $250 voucher JUST FOR VOLUNTEERING.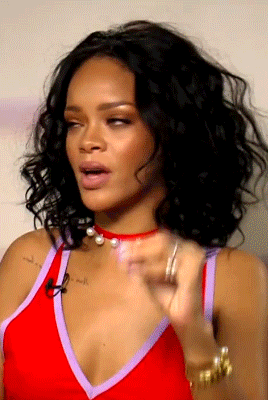 Okay back to my story. I checked into our very cute, quaint Airbnb. It was a studio attached to a townhome and was located in Capitol Hill, not far from Pike's Place. Hopped in an Uber, which offered Uber Express Pool, something not quite yet offered in most of Texas. Much cheaper, only difference is you have to walk a little bit, meet at a cross street, and pick up multiple people along the way. Great if you're not in a rush to get somewhere. Headed to the mall downtown where the Bachelor casting call was being held. About 30 different women were lined up all trying to find real love. Right? Right.
Finished my shopping and headed down to check out Pike's Place. I didn't plan on doing anything tourists would do as I wanted to wait for Diana to get there. Walked up and down Pike's place and decided to settle at a bar to eat. Made a friend with an older gentleman who suggested I get the fish'n'chips.
Sweet guy, opened up a tad too much about his marital and drinking problems, but other than that, fun to talk to. In walks an EXTREMELY drunk man, yelling at the top of his lungs and wearing a pineapple and coconut shirt. It's hard not to laugh. He walks up to the bar and without a word, the bartender hands him a drink. He must be a regular. Takes a look at me, grabs a miniature drink umbrella from his pocket, puts it in my ear, and kisses my shoulder. I nicely (really, I was nice) tell him that is his get out jail free card and there will be a problem if he touches me again. He laughs, apologizes, chugs his drink, and stumbles out without paying. He was like a mini little tornado.
A guy to the right of me strikes up a conversation and tells me there is a better bar with better views. Sure, why not. Head to that bar and he isn't lying, place is pretty great. From there he leads me to the gum wall, and then to the Ferris Wheel.
This guy is good company, a divorcee who was married for 30 years, also touring Seattle and just trying to start fresh with life. He also became my personal photographer.
From there we head to another bar, where I meet a group of people who suggest several night spots to head to over the weekend. Cool. I've got a game plan now. It's about 11pm and Diana is getting in at 1am so I decide to call it a night. I thank my new divorcee friend for his company and head back. Next thing you know, I wake up to Diana screaming my name. I apparently did not hear the multiple phone calls from her. Whoops.
We wake up around 7am and start getting ready for the day. We head to a cute brunch spot called Lola's. I order the Egg's Benedict and it is probably the BEST I've ever had.
Did I mention we're dressed for 90 degree weather and it's about 58 degrees? Rookie mistake. I do a repeat of the day before but this time I do it with someone I really want to do it with….and Pike Place is very different during the day than it is in the evening.
Check this guy out.
We checked out the original Starbucks.
At this point we're hungry again and apparently the one thing you HAVE to eat in Seattle is…clam chowder. So we head to the infamous Pike Place Chowder and let me tell ya….it was definitely worth the 20 minute line we waited in. We tried the sampler of 8 different chowders.
From there we do a little more exploring and make our way to the gum wall. It's exactly what you think it is. An alleyway of walls full of gum. Added my own personal touch to the wall as well.
Hopped onto the Ferris Wheel, and then caught an Uber to the Sky View Observatory. 73 floors up and we had the best views Seattle has to offer.
Hand in hand with the Sky View comes the Chihuly Garden. A unique, eclectic garden of very interesting art….definitely worth checking out.
We're exhausted, so we head back to the Airbnb for a power nap but end up touching up our makeup, changing, and head to dinner instead. I read great things about Purple Cafe & Wine Bar and it did not disappoint.
We attempt to go to a local bar but it began to rain and we are just too damn tired, and decide to call it a night.
Diana had booked a wine tour for us the next day so we're up again around 7:30am. It's an all day tour; 2 wineries, 1 waterfall, 1 chocolate factory, and lunch all included. We hit the first winery and after the tastings, decide to buy 2 large bottles of cider and 1 bottle of Rose.
We skip the next tasting, purchase a wine bottle opener, and sneak to the back of the building to drink and enjoy the scenery.
We finish the bottle of Rose, clearly, and a bottle of cider, and at this point…are feeling pretty good. We then head to waterfall to enjoy even better scenery.
Chocolate Factory.
A relaxing and enjoyable day; we head back to town and take a 1 hour power nap. We head to dinner on Capitol Hill at a place called Poppy. It's a very limited menu but has some great reviews. My meal was an ensemble of choices, all extremely different but complemented each other very well.
Besides the actual parade that is held downtown, the place to celebrate pride is Capitol Hill. There's a string of bars all walking distance, some gay, some not but on this particular weekend…every bar was celebrating pride.
Diana and I bar hop the entire night. There's a lot of drinks, alot of really good convo, a lot of meeting new people, and a lot of dancing. We even made friends with an Uber…
We eat an embarrassing amount of McDonald's and pass out. Again, we wake up at about 7:30am. Our check out isn't until 11am, but our flight doesn't leave until 11pm that night so we rented a vehicle to be able to keep our belongings in. We pick up our rental car and make our 40 minute drive to Snoqualmie, Washington. Rattlesnake Mountain offers a variety of different trails, ranging from 1 to 16 miles. We chose one that was 4 miles roundtrip, their most popular trail. To say it was breathtaking is an understatement. The photos truly do not do this place justice.
As you can see, there is a lake at the bottom of the mountain so as a reward to ourselves, we can go paddle our feet in the water for a bit. There's another friend paddling their feet as well…
It's about 2pm and we've got some hours to spare. We missed the pride parade, but we know everyone is celebrating after so back to Capitol Hill we go. There's block parties everywhere and we somehow manage to end up at the only lesbian block party going on that day.
We grab a few drinks and a table at a bar called the Wildrose, and start people watching.
A girl walks over to us and asks if she can sit, sure why not? She had just ended things with her wife the day before, and just wanted to get her mind off the entire situation. She's very funny, full of life, and one of those people you immediately like. We start buying rounds of drinks, she asks us what we were….straight or one of the LGBTQ. We get into a very interesting conversation about what the "Q" stands for and who may or may not fall into that category when all of a sudden….her ex of one day walks up. Let me rephrase that, her ex storms up! She says "have a great pride", slams her drink on the floor, and storms right off. Can you say awkward? Our new friend immediately wants to leave so we go to a bar next door, and the rest is a blur. More drinks. More shots. More talk about the "Q". It's time for Diana and I to go to the airport. We pick up our belongings and stumble our way into our flight. How we made it through security, I have no clue.
We shove some airport noodles down and I board my 11pm flight…I'm taking the red eye. I sit down and with a blink of an eye, I wake up in Dallas at 5am. It's time for me to go home, get ready, and go to work. Yup…super sleepless in Seattle. Was me dying the next day worth it? Yup. Would I do it again? Yup.